Non-Surgical Care
Maine Spine & Nerve Institute is dedicated to reducing patient pain without medication or surgery. We use Non-Surgical Spinal Decompression and other non-surgical treatments to treat patients suffering from pain secondary to degenerative disc disease, disc herniation, disc bulge, and stenosis.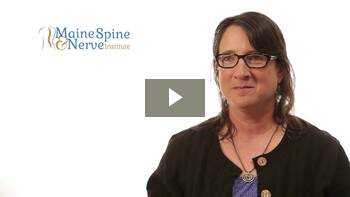 We also treat patients suffering from peripheral neuropathic pain by using Electroanalgesic and Class IV Laser treatments. Peripheral neuropathy is a progressive condition that is traditionally treated with medication to reduce symptoms.
Unfortunately, many patients do not receive adequate pain relief from the medications and/or suffer adverse intolerable side effects. Maine Spine & Nerve Institute's treatments offer significant relief without known side effects.
Dr. VanderPloeg conducts a thorough and professional exam that includes:
Detailed history
Orthopedic exam
Neurological exam
Biomechanical exam
If you are ready to be helped, without surgical intervention or the use of pain medications, call us today for an appointment - 207-219-8078.
---
Do you Qualify for a Free Consultation?